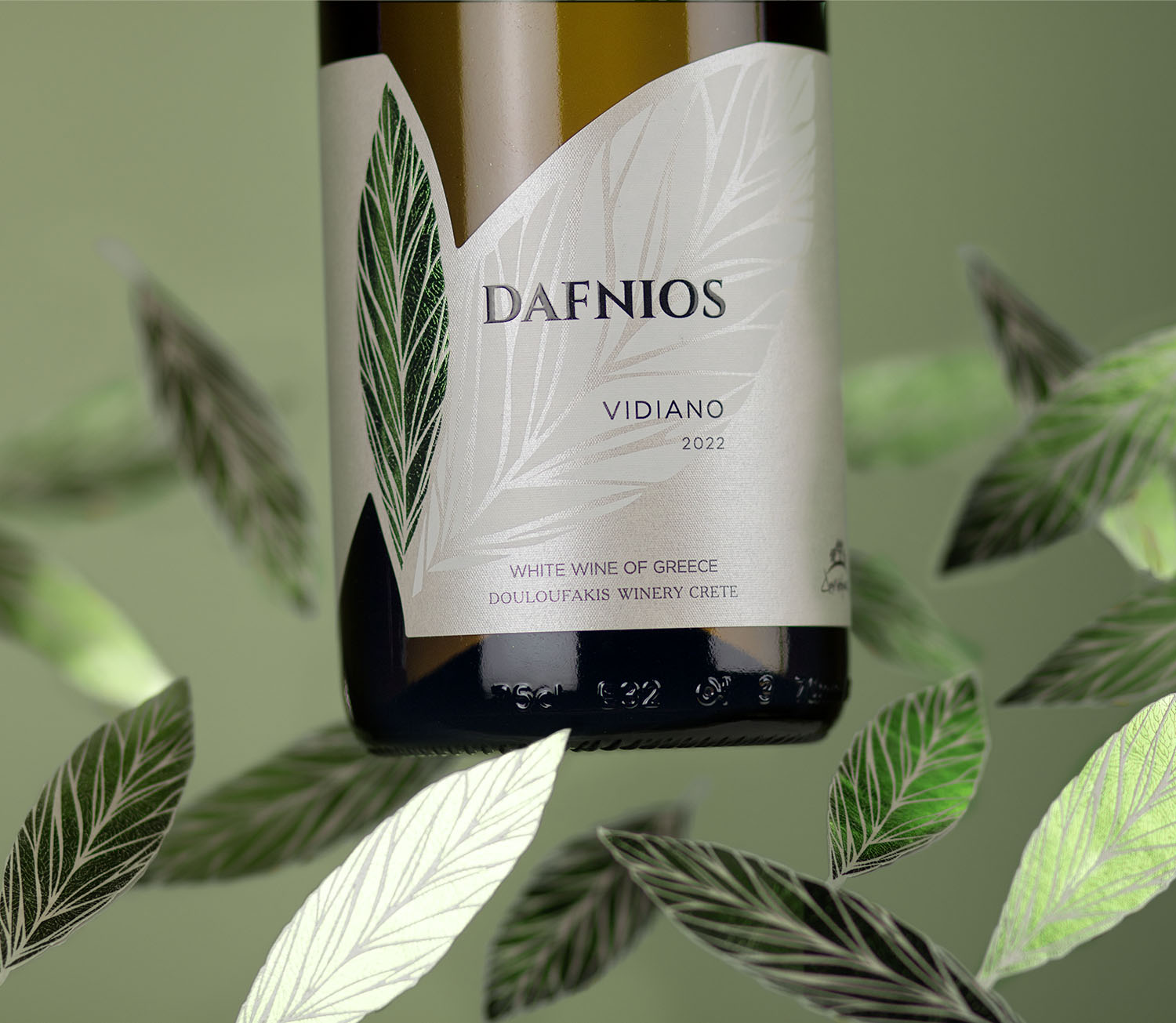 Rich | Pure | Elegant
Pale golden colour. Peach and apricot aromas are dominant and quince traces. There are floral notes of chamomile, jasmine and herbs. Rich flavour with the same dominant aromas. On the palate well-balanced acidity, full-bodied with a fine finish.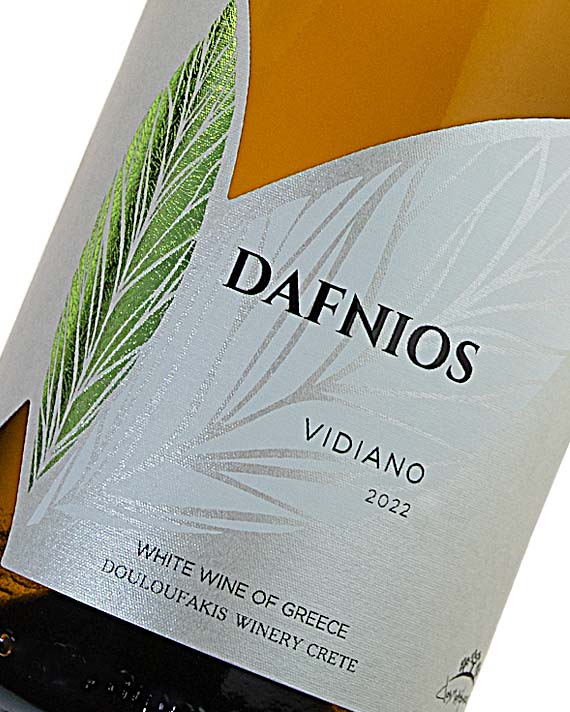 Serving Dafnios White wine
Should be served at a temperature of 9-10°C; it would be a fine accompaniment to fish, like sole "meuniere", John Dory, grilled mackerel and weakfish. It would also accompany pork with celery, the traditional Cretan pork with leeks, lamb "fricassée" with lettuce. It would also make an ideal companion to chickpea soup with lemon sauce or salad of boiled chickpeas with herbs.
Follow a recipe
Dafnios White Wine Vinification
Classic white vinification with fermentation in stainless steel tanks, at a temperature of 18°C. There is no barrel usage in either fermentation or maturation.
Alcohol : 13.2% vol
Residual sugar: 1.8 gr/lt
Total acidity: 7.3 gr/lt
Total Sulfur: 122 mg/lt
pH: 3.30
It can be aged up to 5 years. It develops a surprisingly different character over time. Fresh fruity aromas morph into butter, dense apricot, melon, wax, but also flintstone notes.