FROM HERAKLION TO SOUTHERN CRETE

all-day trip
Follow this route and enjoy Cretan traditional culinary treasures, visit the third most popular archaeological site of Crete, stop by one of the oldest monasteries and relax at one of the island's southern blue beaches.
ℹ️ Estimated minimum round trip time: 3 hours (144 km) | Estimated minimum cost per adult: 36€ | Estimated Minimum Fuel Cost: 35€
Heraklion city
09:30
Start from the city of Heraklion, wherever your hotel is.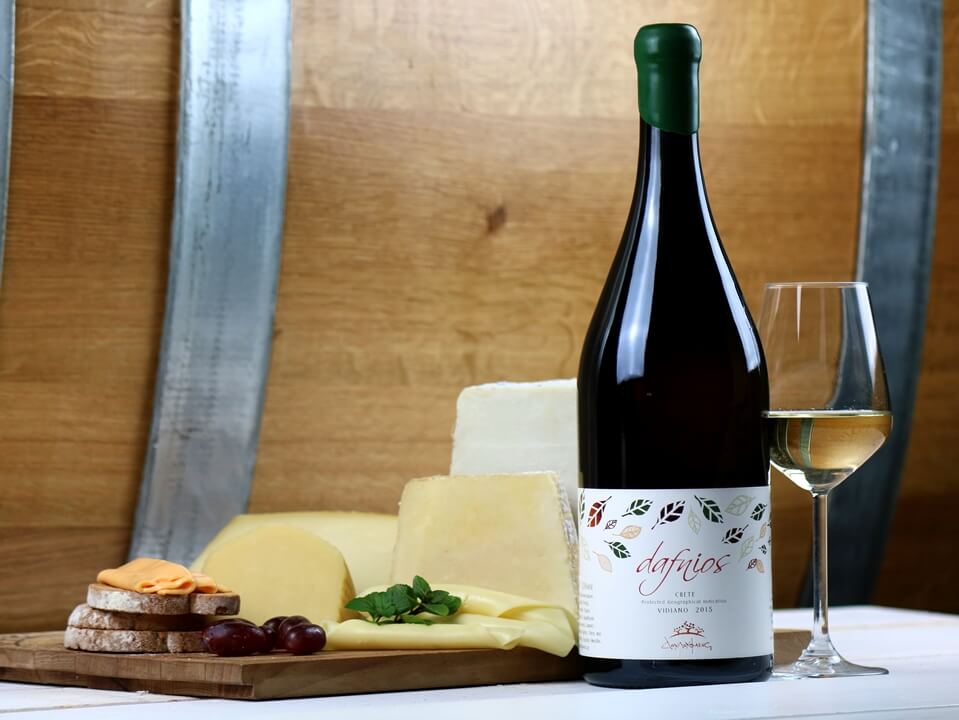 Douloufakis Winery, Dafnes
10:00
Drive in south direction, taking in the view of the beautiful vineyard area, you'll reach Douloufakis winery in Dafnes within 30'. Tour the winery and fermentation area before cozying up in the tasting room. Finally, follow the steps of a wine tasting and enjoy wines from local and international varieties. More...
ℹ️ Booking is required
Cost: from 18€/person, kids free
Time of stay: 1 hour - 1 hour and 30'
BOOK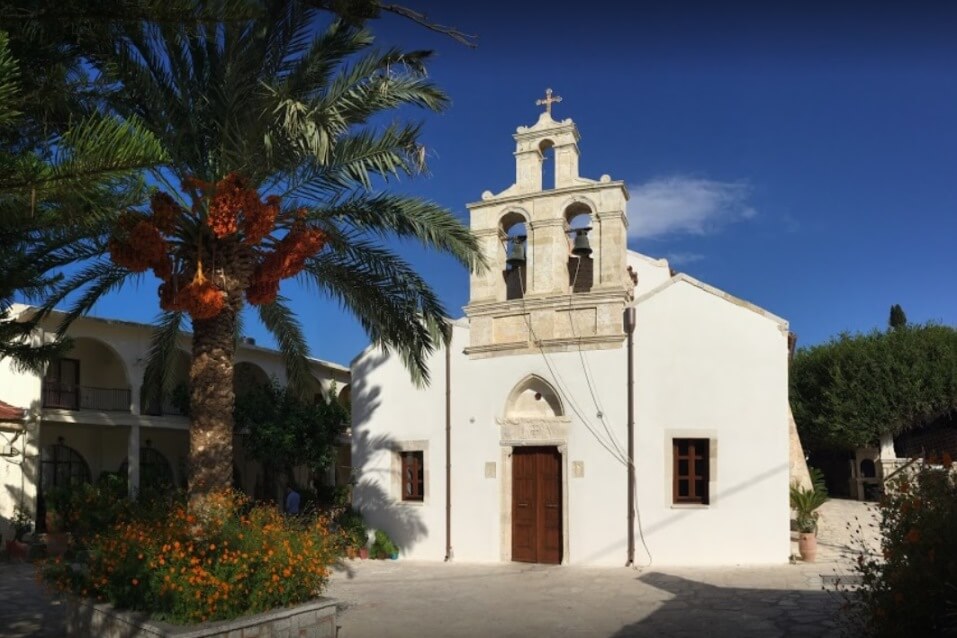 11:40
Holy Monastery of Paliani, Venerato
Drive south, from Dafnes to Venerato village and within 10' you reach the Holy Monastery Paliani. It is a nunnery and one of the oldest in Crete. Discover the Sacred Myrtle, the tree full of religuous oblations. You can buy handicrafts from the nuns' exhibition. More...
ℹ️ Free admission, be sure to wear modest clothing
Time of stay: 30'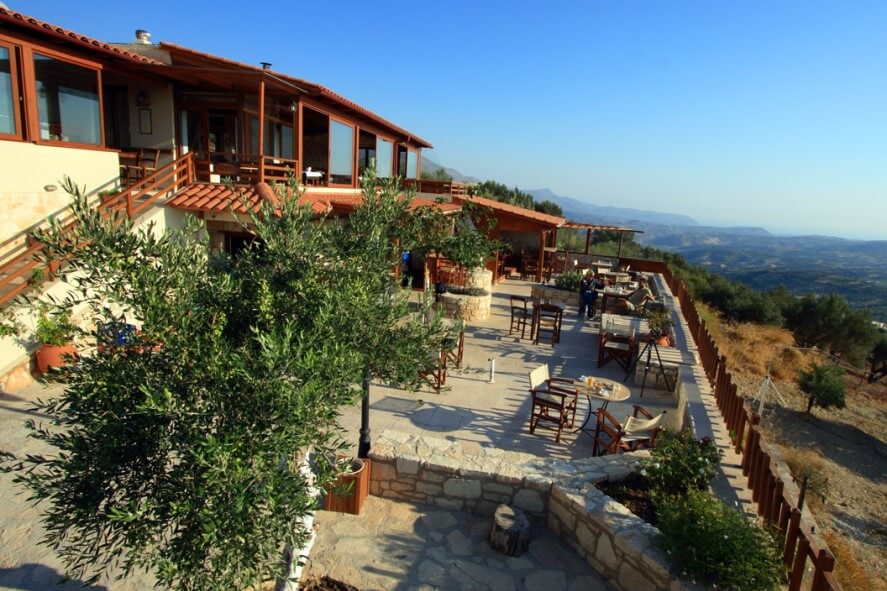 12:30
Earino Tavern, Kato Asites
Drive back to Venerato and then to the southwest direction towards village Kerasia. From Kerasia go on driving west to Ano Asites village. Within 20' you reach Earino restaurant situated on the top of the hill above the village of Kato Asites. Enjoy traditional home-made food, coffee and an unhindered view. More...
ℹ️ Cost: from 10€/person
Time of stay: 2 hours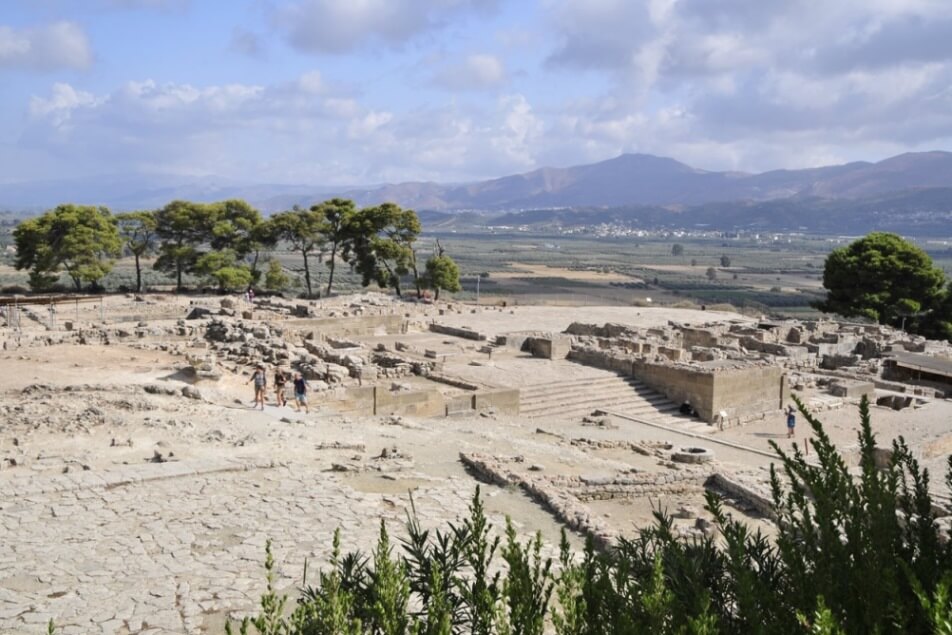 Phaistos Archaeological Site
15:15
Drive north to the ancient Minoan city of Phaistos, where the mysterious "Phaistos Disc" was discovered, you'll reach it within 45'. At the archaeological site you walk around the ancient Palace of Phaistos, while you enjoy the panoramic view of Messara's plain. You can buy souvenirs from the archaeological site. More...
ℹ️ Admission: from 8€ /person, kids free
Time of stay: 1 hour
Komos Beach
16:30
Drive south to sandy beach of Komos, reach it within 15'. Enjoy swimming at this secluded beach and be careful in case of wavy sea. During summer the beach shelters the eggs of loggerhead sea turtle, be careful then not to step on the unhatched eggs. A part of the beach is organized with all the necessities for visitors. Stay there until dusk, as the sunset is unique, having in view Paximadia Islands. More...
ℹ️ Cost: depending on the options
Time of stay: free
Return to Heraklion
Free time
Drive north to Heraklion and arrive in 1 hour and 5'. Alternatively, stay overnight in Matala, 10' away from Komos.