FROM MATALA TO NORTHERN CRETE

all-day trip
Follow this route to enjoy traditional culinary treasures of Crete, to visit one the most important archaeological sites of Greece and to relax on a lovely northern, blue sapphire beach.
ℹ️ Estimated minimum round trip time: 3 hours & 40' (205 km) | Estimated minimum cost per adult: 34€ | Estimated minimum fuel cost: 40€
Matala Village
09:30
Start from Matala village.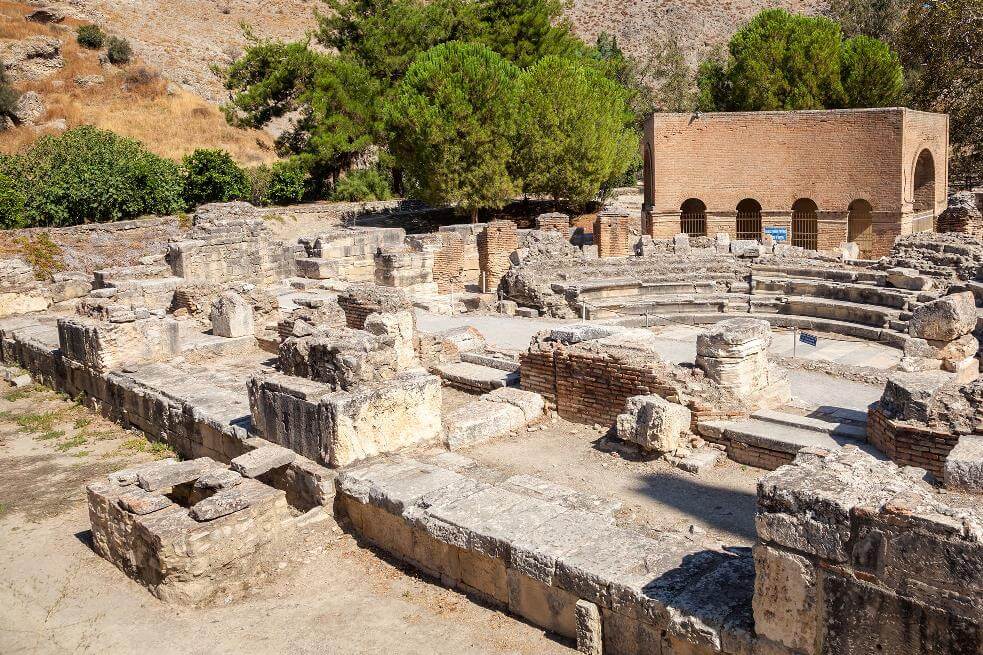 Gortys Archaeological Site
10:00
Drive northeast and reach Ancient Gortys (Gortyna) in 30'. Admire the "Gortyn Code", the oldest legislative code in Europe.
Discover every detail of the capital city of Crete during the Roman period. and do not be disappointed by the lack of organization. Don't forget to cross the road, the other side is worth it.
More...
ℹ️ Admission: from 6€ /person, kids free
Time of stay: 1 hour & 20'
Be sure to have water and snacks while arriving at the archaeological site, as there is not always an open convenience shop there. If you don't hire a tour guide, it would be helpful to read a traveler book with information about the ancient that city of Gortys, which existed during the heroic times, as it is referenced by Homer.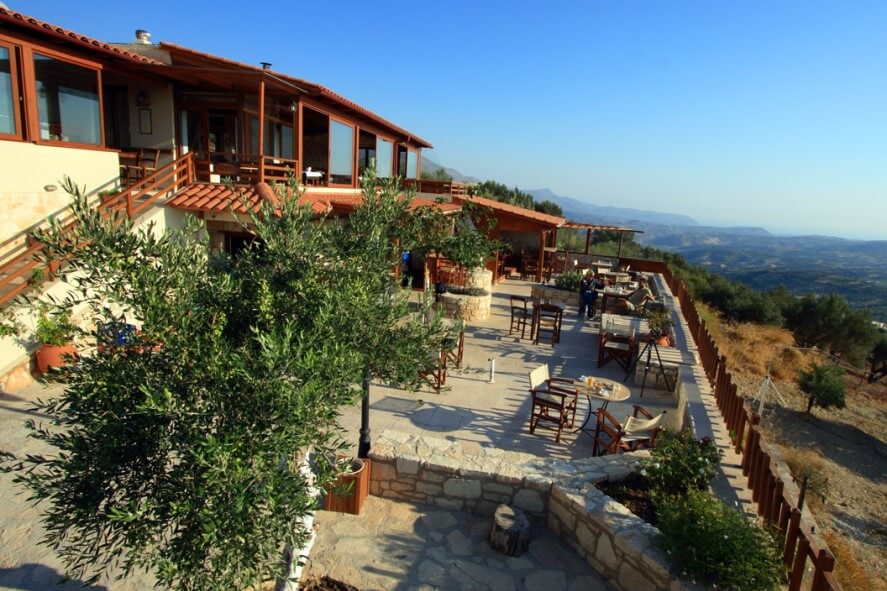 12:00
Earino Tavern, Kato Asites
Drive north to Agia Varvara village and turn to village Prinias. In 40' totally, you reach Earino restaurant, which is situated on the top of the hill above the village of Kato Asites. Enjoy traditional home-made food, coffee and an unhindered view. More...
ℹ️ Cost: from 10€/person
Time of stay: 2 hours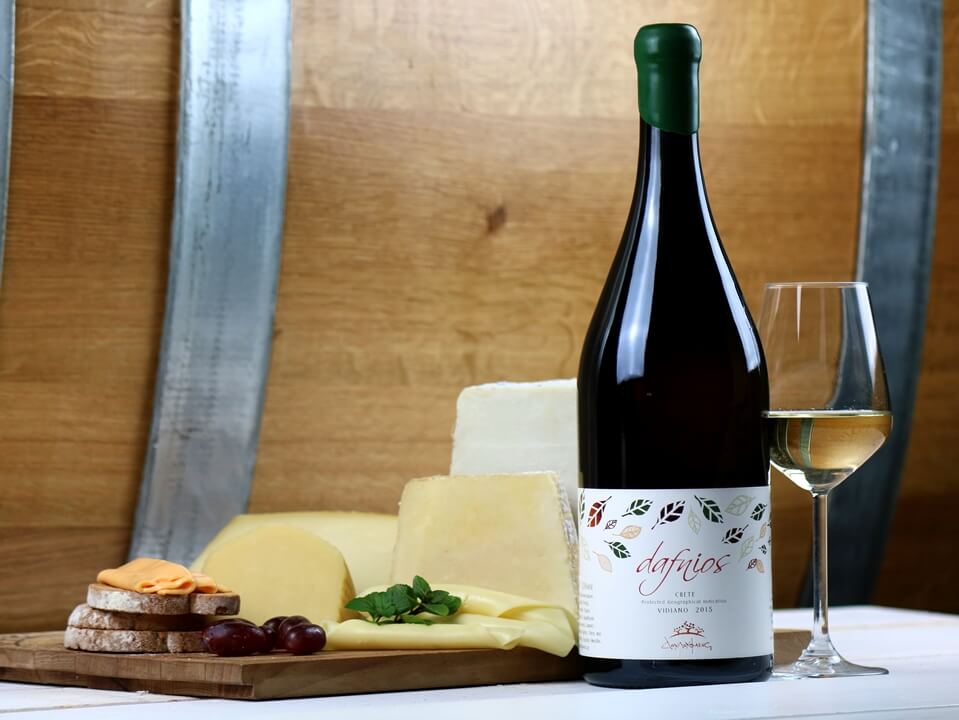 Douloufakis Winery, Dafnes
14:20
Drive back to Ano Asites and pass Kerasia village. After Venerato village you'll reach Douloufakis winery in Dafnes within 20' totally.
Tour the winery and fermentation area before cozying up in the tasting room. Finally, follow the steps of a wine tasting and enjoy wines from local and international varieties. More...
ℹ️ Booking is required
Cost: from 18€/person, kids free
Time of stay: 1 hour - 1 hour and 30'
BOOK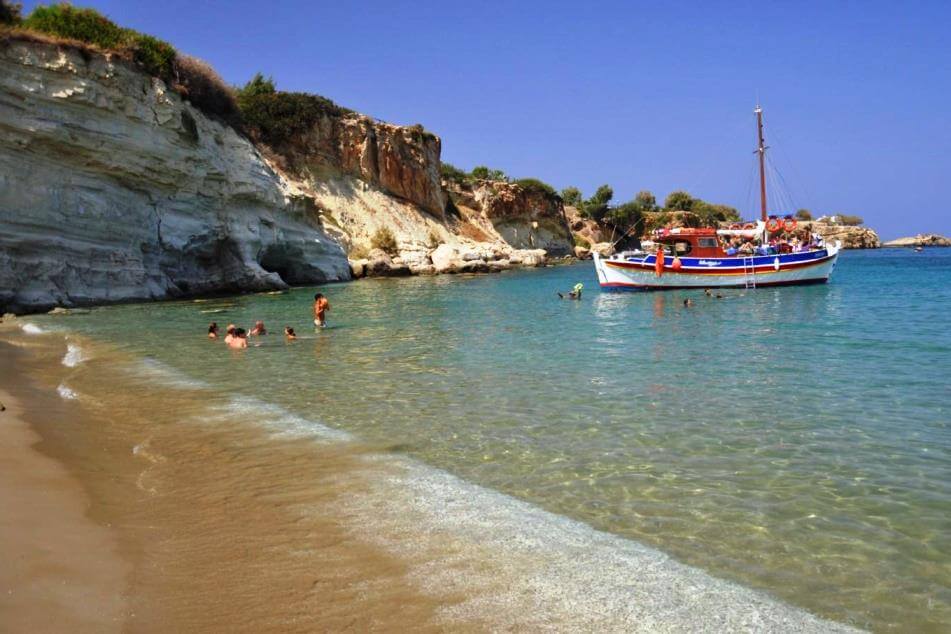 Sarandaris Coves, Hersonissos
16:35
Drive north to Heraklion and then east. You reach Sarandaris Coves ("Limanakia" in Greek) within 45'. Choose which one of the windless beaches, organized or not, for relaxing and enjoy swimming. Stay until late and enjoy the magical night view of Hersonissos Bay from the chapel of Agios Georgios. More...
ℹ️ Cost: depending on the options
Time of stay: free
Return to Matala
Free time
Drive west to Heraklion and then southwest to Matala and arrive within 1 hour and 25'. Otherwise, enjoy the nightlife in Hersonissos, 10' away and stay overnight there.