"YAMAS" Estate Wine Tasting
Dafnes Heraklion Crete
#YamasWineTasting
#DouloufakisWineTasting
Experience this unique flight of six estate-crafted wines at our cellar.
BOOK NOW
Our wine selection ranges from Cretan indigenous grapes, like Vidiano and Liatiko, to a variety of luscious international reds and whites.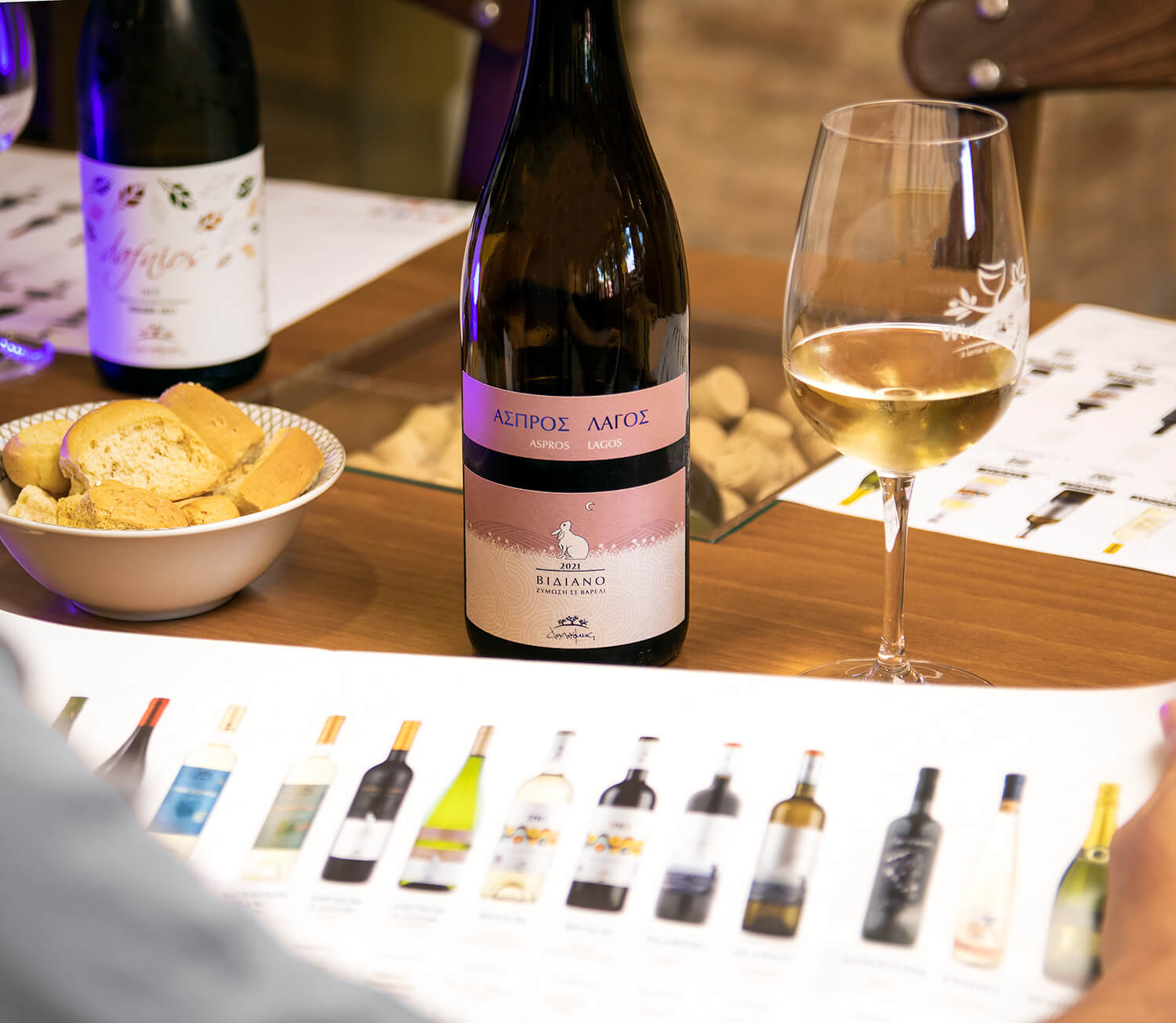 YAMAS Wine Tasting at the Cellar of Douloufakis Winery
Why do visitors recommend the Wine Tasting
at Douloufakis Winery
Douloufakis Winery is located just a few kilometers outside the city of Heraklion, the capital of Crete.
Taste indigenous Cretan grape varieties such as Vidiano and Liatiko.
You can come with your family as we offer creative activities for our little friends as well.
Live the whole cretan experience, combining wine tasting with wonderful extra virgin olive oil tasting.

WHAT OUR VISITORS SAY ABOUT "YAMAS" WINE TASTING
TDGus, The U.S.A,  14/02/2022    
---
Really a very nice experience! Very knowledgeable guide, lots of wine to taste, just a 30 minutes taxi ride from Heraklion, one of our best wine tasting experiences (and we have had MANY) ever. We also found some of their wines back in the US!
Read More TripAdvisor Reviews
Sarah Mili, The Netherlands,  01/06/2021     
---
Very nice wine tasting and VERY friendly welcome and explanation! A must of you visit Crete! If you have kids: they have toys for all Ages ???? Thank you!
Read More Facebook Recommendations
Andrian Murphy, Germany,  03/06/2022    
---
Wonderful and interesting. We loved the tour and the very modern equipment, and they were patient, accommodating and helpful with the kids ???? needless. The wines were outstanding.
Read More Google Reviews
Discover


DOULOUFAKIS WINES
Fruity | Elegant | Plethoric
We produce and bottle our wines using state-of-the-art technology and suitably trained staff. We produce 21 different wines, mainly dry ones, but also medium-sweet, natural sweet and sparkling.
DISCOVER THE WINES
A few words about the quality
of Douloufakis wines
Wine is the alcoholic beverage made with the fermented juice of grapes. The grapes are crafted by hands from our own and partner vineyards, in Dafnes vine region. The terroir of our region is characterized of limestone soil and the prevailing microclimate is considered ideal for producing high quality grapes.