Collectible Case
"Dafnios" White from Vidiano
Vertical Tasting
Great experience | Challenging taste
It seems so interesting how this grape variety has evolved over time, as the fresh fruity aromas morph into butter, dense apricot, melon, wax, but also flintstone notes.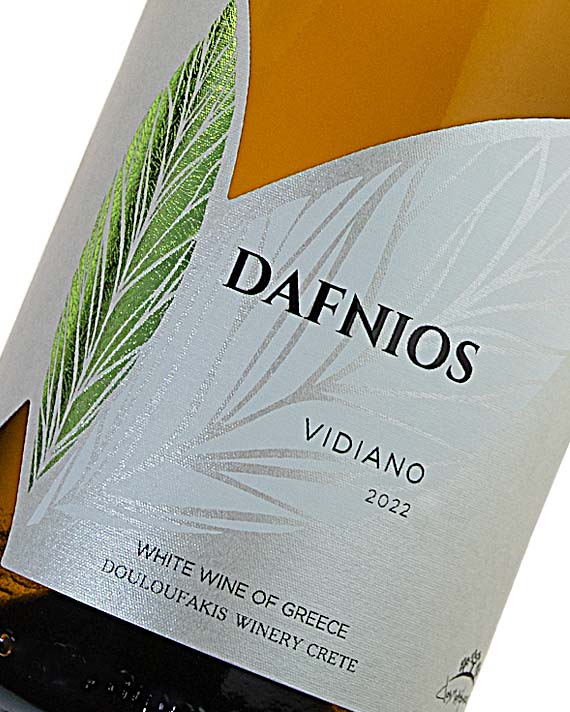 Serving at a vertical wine tasting of Vidiano
It would be ideal to open at the same time all the bottles, as each bottle is a different year of Vidiano harvest i.e. 2016, 2017, 2018 and 2019. Should be served at a temperature of 9-10°C; You shall start the tasting from the youngest wine to the oldest, so the most fresh wine will be a clear point of comparison. It accompanies fish, white meat, lamb and pulses.
Details about serving Dafnios White
Vertical Tasting

"Dafnios" White
We have kept these wines in our cellar in ideal storage conditions, with the aim to offer great quality and enjoyment to those who will taste them.
Dafnios White is vinified with the classic white vinification. The fermentation in stainless steel tanks, at a temperature of 18°C. There is no barrel usage in either fermentation or maturation.
DISCOVER THE LATEST VINTAGE OF DAFNIOS WHITE