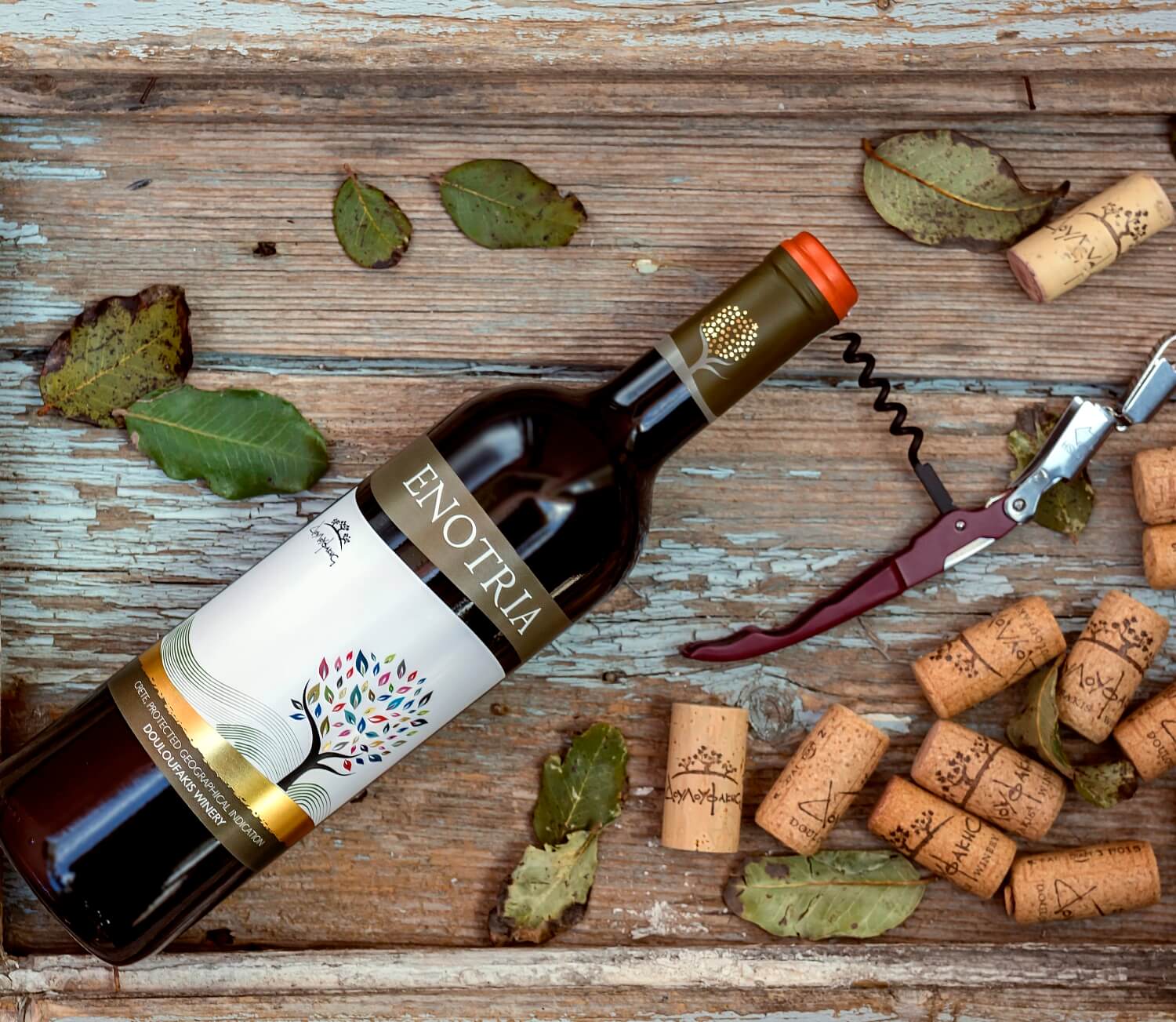 Young | Fruity | Delicious
It has a pleasant and youthful ruby colour. The variety of aromas includes red fruits and elegant notes of pepper. The taste is fresh and fruity, with high acidity and medium tannins. An interesting and easy to drink wine, with great balance and pleasant aftertaste.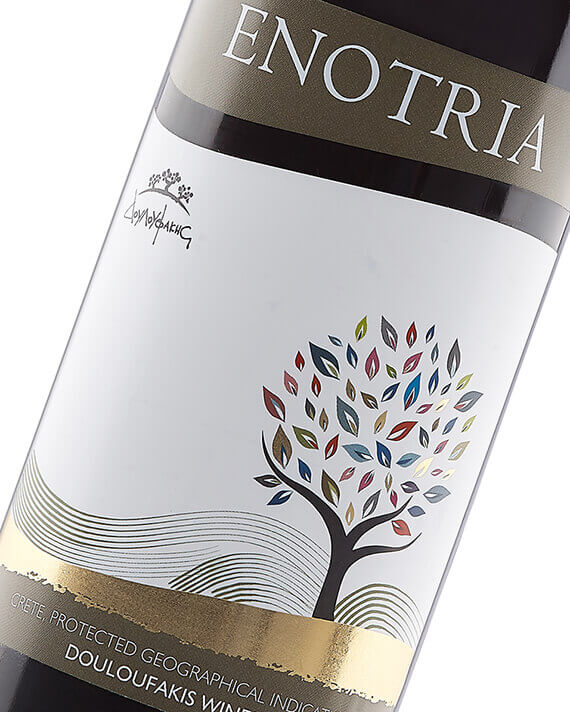 Serving Enotria Red wine
Should be served at 17°C. It is an excellent companion for pasta with minced meat. It is wonderfully combined with meat such as rabbit, wild goat or guinea hen. It pairs well with some traditional Greek dishes, like "moussaka" (vegetables and minced meet with béchamel sauce), "soutzoukakia Smyrneika" (meatballs in red sauce) and lentils with Cretan "apaki" (smoked pork). It is also nice with lentils in tomato sauce, rabbit or hare stew and eggplants "imam baildi". Its acidity makes the wine an excellent companion when flavours need to be tempered, so it is greatly combined with the fat of the traditional Cretan dish "antikristo arni" (lamb cooked in bonfire).
Follow a recipe
Enotria Red Wine Vinification
Classic red vinification in stainless steel tanks, at a temperature of 24°C to 28°C. The fermentation takes place separately for each grape variety.
Alcohol : 14% vol
Residual sugar: 2.2 gr/lt
Total acidity: 6.5 gr/lt
Total Sulfur: 78 mg/lt
pH: 3.62
It can be aged nicely up to three years.
Enotria Red Awards
Enotria Red Tasting Notes
| Tasted in | Country | Tasted by | Published on | Vintage | Wine tasting notes |
| --- | --- | --- | --- | --- | --- |
| 2016 | U.K. | International Wine Competition | www.decanter.com | 2014 | Nose of plums, pepper, raisiny fruit and cinnamon. Juicy cherry, pure and light with slight spice on the finish. An international style. Wine for protein. |