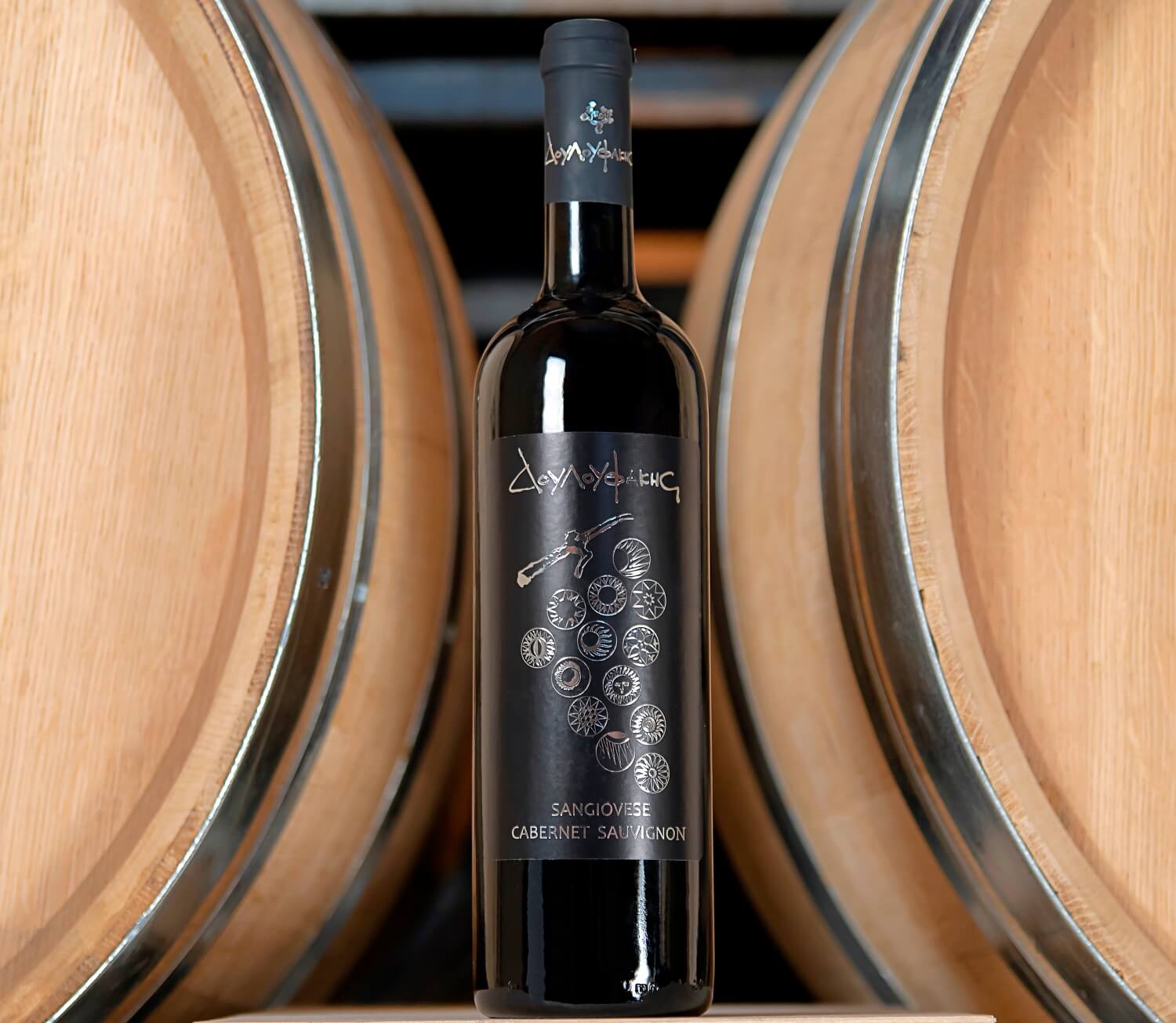 "Sangiovese"
Douloufakis Dry wine
Velvety | Smoked | Muscular
Mild spicy notes, enhanced by subtle nuances such as of tobacco, cherry, dark chocolate and Cretan herbs. Dense structure with velvet tannins. A complex black-fruit-dominated palate and long aftertaste.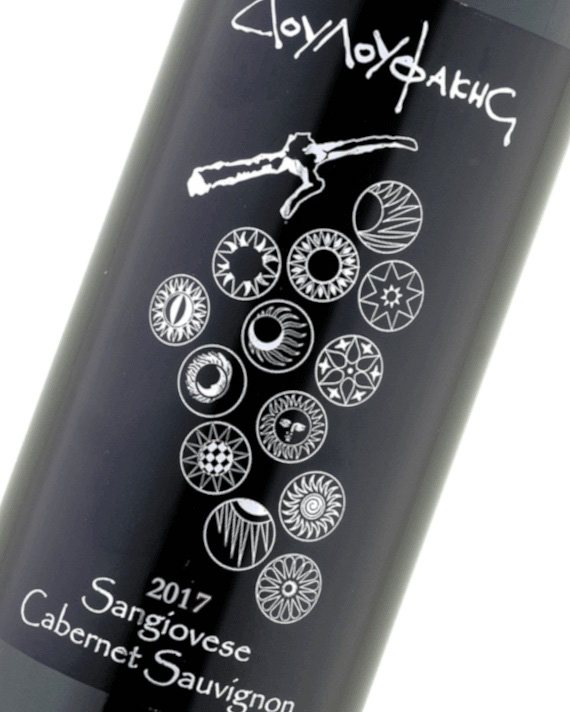 Serving Sangiovese Red wine
Should be served at about 18?C and is best enjoyed with red meat, game, rich sauce or hard yellow cheese. It is versatile, with many different interpretations that open up numerous opportunities for pairings. Enjoy it with a classic pasta Bolognese, roasted pork belly, sausages on grill or barbeque, drink it even with a simple pizza.
Follow a recipe
Sangiovese Red Wine Vinification
Classic red vinification in stainless steel tanks. The fermentation takes place at 24°C to 28°C.
Alcohol : 13.5% vol
Residual sugar: 2 gr/lt
Total acidity: 5.9 gr/lt
Total Sulfur: 73 mg/lt
pH: 3.46
The wine matures in French oak barrels for twelve months. We use new, second and third use barrels.
This wine is capable of ageing for up to ten years.