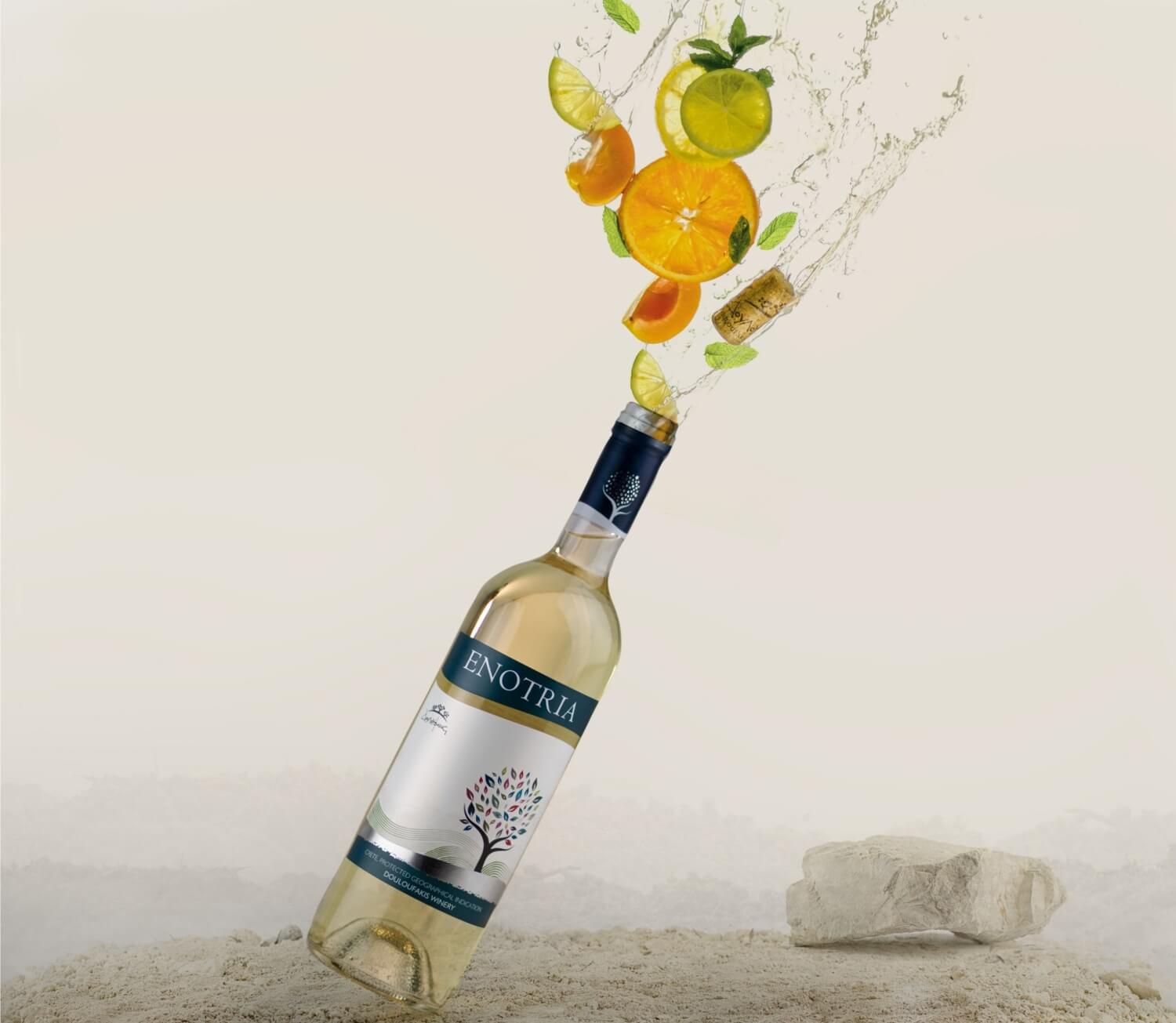 Fresh | Fruity | Refreshing
The wine is white-yellow, almost straw-like in colour, has a great aromatic and fruity expression as well as a round and rich structure and a pleasant character. This wine retains its freshness due to the well-balanced acidity, leaving a refreshing aftertaste.
Serving Enotria White wine
Should be served cool, at 10?C, and would make an ideal companion to a variety of foods, such as small fried fish, mild in taste seafood, chicken with estragon and white or black-eyed beans, flavoured with oregano and thyme.
It would also make an ideal combination to some Greek traditional dishes, like "yemista" (vegetables stuffed with rice, flavoured with spearmint and fennel), "ladera" (mostly vegetables, cooked in olive oil) or the delicious fennel pie.
Follow a recipe
Enotria White Wine Vinification
Classic white vinification with fermentation in stainless steel tanks, at a low temperature (18°C). Each grape variety is vinified separately, in order to express, in the best way, the aromatic compounds of those three grape varieties and preserve the full fruity character of the wine.
Alcohol : 12.5% vol
Residual sugar: 1.8 gr/lt
Total acidity: 7.6 gr/lt
Total Sulfur: 103 mg/lt
pH: 3.23
The wine is fresh and not intended for ageing. Therefore, early consumption is recommended.
Enotria White Awards
Enotria White Tasting Notes