"EUPHORIA" Wine Tasting at the Vineyards
Dafnes Heraklion Crete
#EuphoriaWineTasting
#DouloufakisWineTasting
Walk leisurely through the vine rows sipping wine, crafted from grapes grown on the property.
BOOK NOW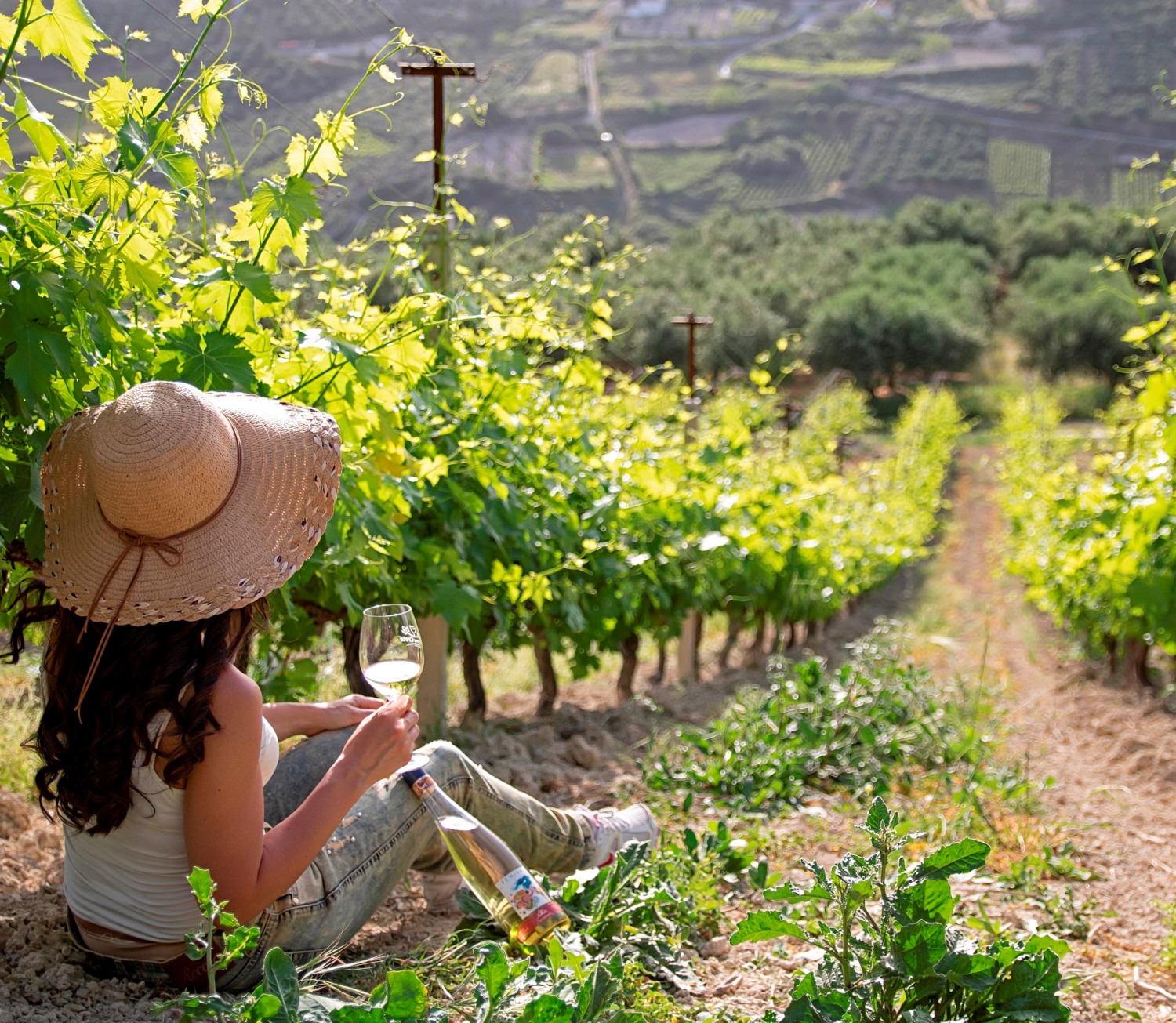 Your adventure will begin in our Tasting Room where you'll embark on a 2-mile adventure to breathtaking sites throughout the area. While sitting under the cottage's shaded patio and gazing across the vineyards you'll savour a flight of 6 wines accompanied by local cheeses. Celebrate in the natural beauty of the landscape while you develop a deeper understanding of our sustainable farming practices.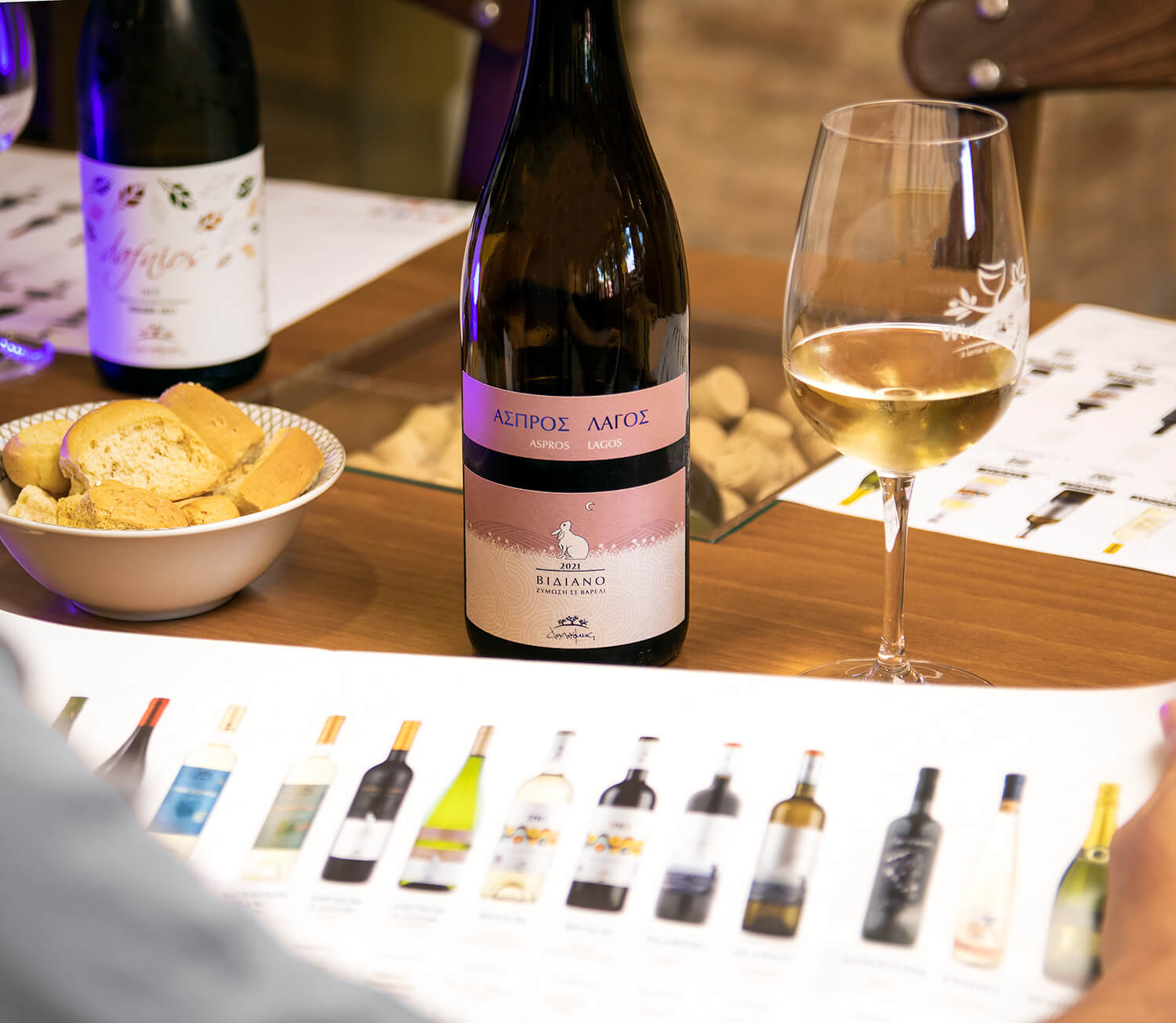 "EUPHORIA" Wine Tasting at the Vineyards of Douloufakis Winery
Why people love coming
to Douloufakis Winery
Douloufakis winery is located just a few kilometers away from Heraklion city, the capital of Crete Island. They enjoy the route, surrounded by hills with olive trees and vineyards. This winery is a specialist of Vidiano and Liatiko grapes, two of the most ancient cretan grape varieties.
Whether they are simple wine lovers or specialized sommeliers, they all learn something more here. Everyone enjoys the quality wines, as well as our cretan authentic hospitality!

WHAT OUR VISITORS SAY ABOUT "EUPHORIA" WINE TASTING
TDGus, The U.S.A,  14/02/2022    
---
Really a very nice experience! Very knowledgeable guide, lots of wine to taste, just a 30 minutes taxi ride from Heraklion, one of our best wine tasting experiences (and we have had MANY) ever. We also found some of their wines back in the US!
Read More TripAdvisor Reviews
Sarah Mili, The Netherlands,  01/06/2021     
---
Very nice wine tasting and VERY friendly welcome and explanation! A must of you visit Crete! If you have kids: they have toys for all Ages 😉 Thank you!
Read More Facebook Recommendations
Andrian Murphy, Germany,  03/06/2022    
---
Wonderful and interesting. We loved the tour and the very modern equipment, and they were patient, accommodating and helpful with the kids 😊 needless. The wines were outstanding.
Read More Google Reviews
Discover


DOULOUFAKIS WINES
Fruity | Elegant | Plethoric
We produce and bottle our wines using state-of-the-art technology and suitably trained staff. We produce 20 different wines, mainly dry ones, but also medium-sweet, natural sweet and sparkling.
DISCOVER THE WINES
A few words about the quality
of Douloufakis wines
Wine is the alcoholic beverage made with the fermented juice of grapes. The grapes are crafted by hands from our own and partner vineyards, in Dafnes vine region. The terroir of our region is characterized of limestone soil and the prevailing microclimate is considered ideal for producing high quality grapes.