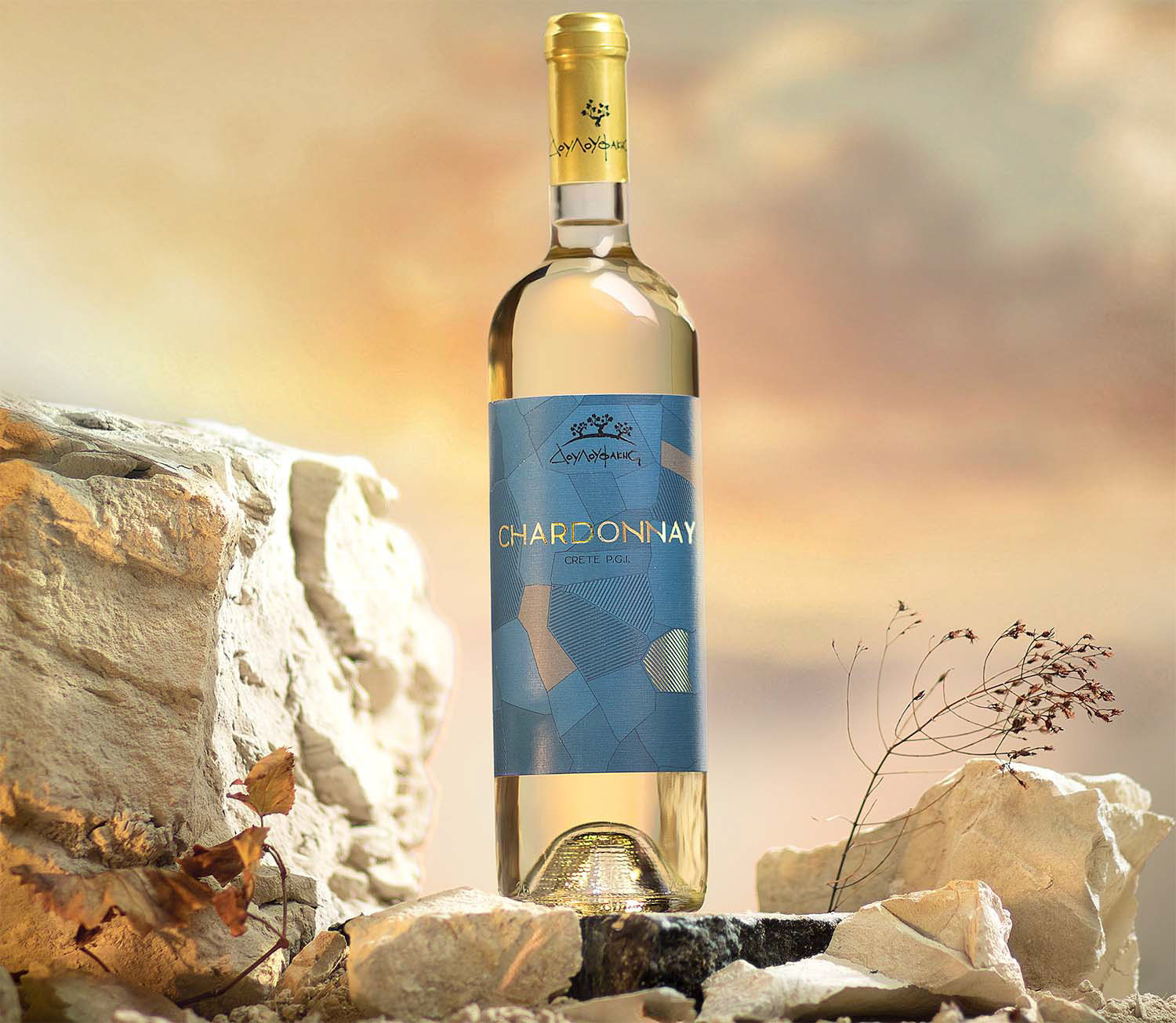 "Chardonnay Douloufakis"
Douloufakis Dry wine
Generous | Complex | Buttery
Light gold colour. Rich body, buttery creamy wine of intense flavour concentration and great complexity.
Protected Geographical Indication "CRETE"
White wine that was released in 2004 as "Douloufakis Chardonnay", while its label redesigned in 2010 and 2015. This is a brand new label, released with the vintage of 2021. This time, our aim was to create a label that would reflect the place, the soil and the vineyards where the wine is produced. We were inspired by the beautiful aerial photography of the vineyards. The different shades of green, that the amazing viticultural zone of Dafnes displays, compose a wonderful natural patchwork. So, we came up with this balanced, yet modern design in blue colour.
#ChardonnayDouloufakis
#Chardonnay
Serving Chardonnay White wine
Should be served at 9-10⁰C. Best enjoyed with white creamy sauced dishes like spaghetti carbonara or chicken a La crème. Pair it as well with a velouté pumpkin soup or Pork Loin Tarragon and stew pork with vegetables.
Follow a recipe
Chardonnay Douloufakis White Wine Vinification
Classic white vinification with fermentation in stainless steel tanks, at a temperature of 18°C.
Alcohol : 13.5% vol
Residual sugar: 1.9 gr/lt
Total acidity: 6.2 gr/lt
Total Sulfur: 96 mg/lt
pH: 3.42
It can be aged up to 5 years. It develops a surprisingly different character over time. Fresh fruity aromas morph into toasty nuts, honey, caramel.
Chardonnay Douloufakis Awards