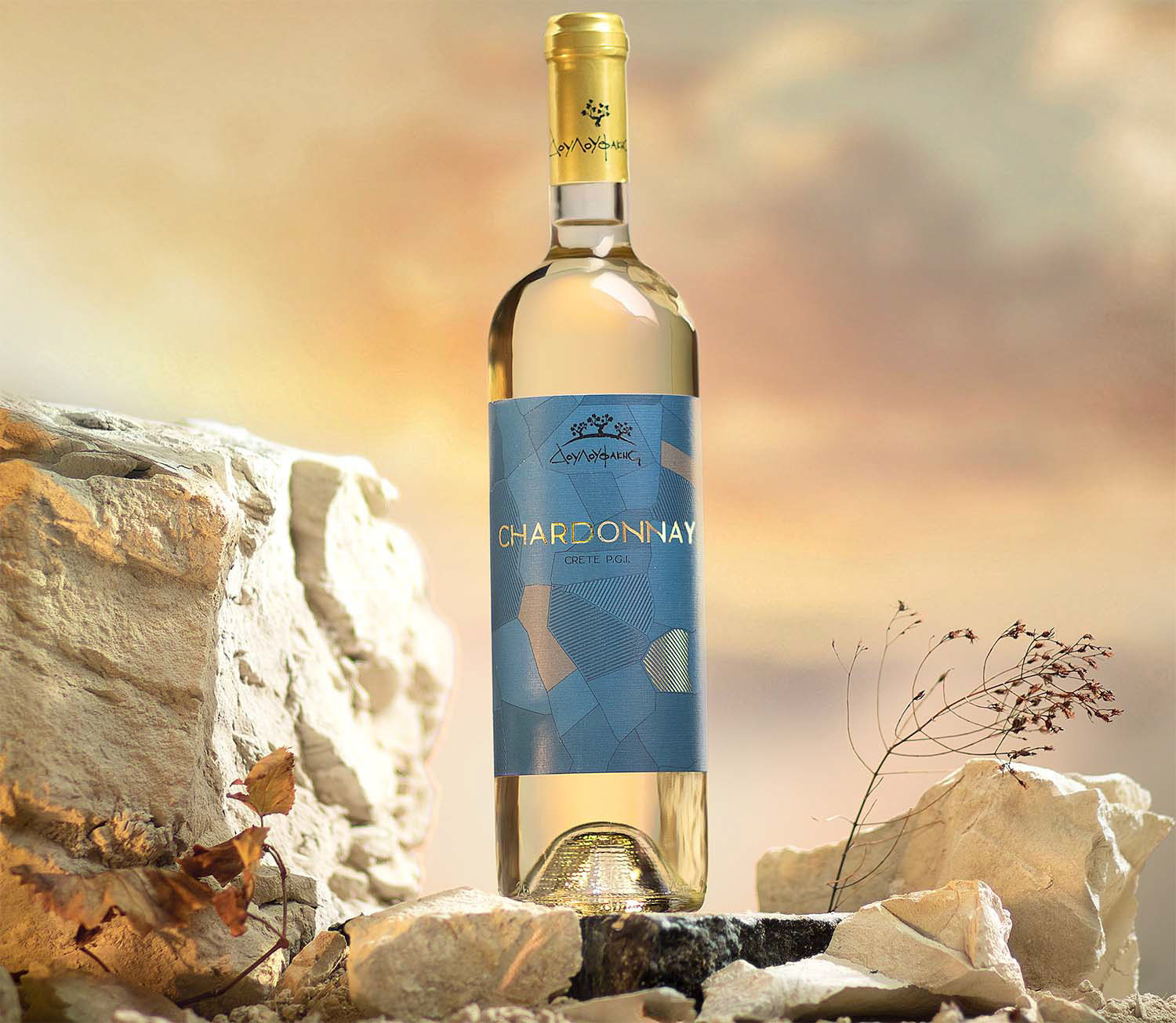 "Chardonnay Douloufakis"
Douloufakis Dry wine
Generous | Complex | Buttery
Light gold colour. Rich body, buttery creamy wine of intense flavour concentration and great complexity.
Serving Chardonnay White wine
Should be served at 9-10⁰C. Best enjoyed with white creamy sauced dishes like spaghetti carbonara or chicken a La crème. Pair it as well with a velouté pumpkin soup or Pork Loin Tarragon and stew pork with vegetables.
Follow a recipe
Chardonnay Douloufakis White Wine Vinification
Classic white vinification with fermentation in stainless steel tanks, at a temperature of 18°C.
Alcohol : 13.72% vol
Residual sugar: 1.3 gr/lt
Total acidity: 5.7 gr/lt
Total Sulfur: 89 mg/lt
pH: 3.61
It can be aged up to 5 years. It develops a surprisingly different character over time. Fresh fruity aromas morph into toasty nuts, honey, caramel.
Chardonnay Douloufakis Awards