The first steps
1930
The grandfather Dimitris Douloufakis establishes professional winemaking in traditional premises.
1980
Vineyards replanting in Dafnes
Phylloxera is first encountered in Crete around 1977 and destroys most of the Cretan vineyards. The replanting begins in Dafnes in 1980 and lasts nearly a decade.
Vineyard reformation
1994
Nikos continues the reformation of privately owned vineyards, that his father had started. He develops single-varietal vineyards from indigenous Cretan varieties, such as Liatiko, but also plants international varieties of Sauvignon Blanc, Cabernet Sauv. and Chardonnay. He introduces modern cultivation techniques by modifying some of the traditional ones, like in pruning and altering the harvesting dates.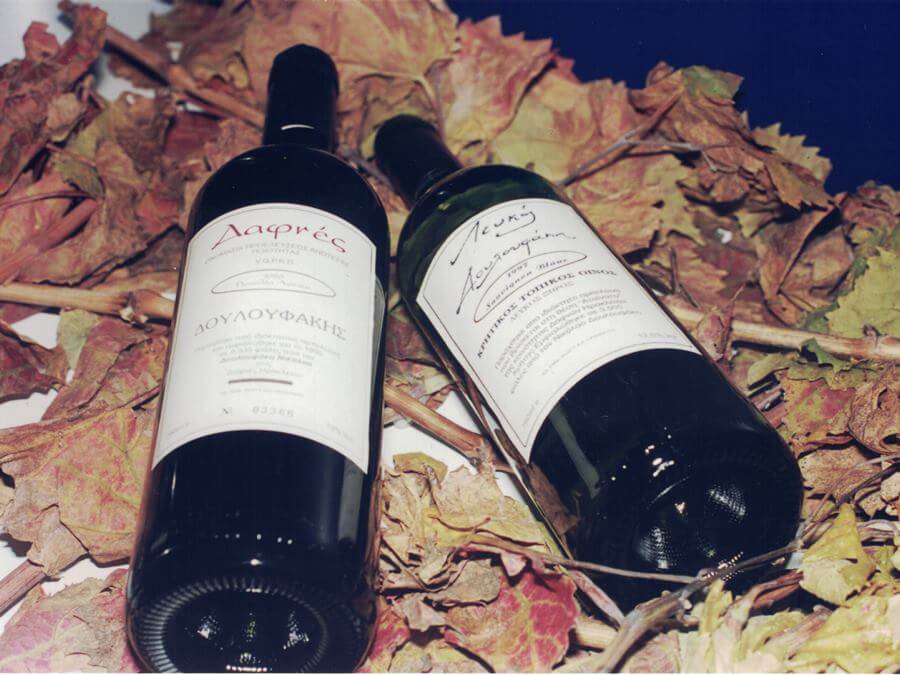 The first bottling
1997
The first bottling of two wines takes place in 750ml bottles: A red dry of Liatiko, Dafnes PDO and a white dry wine of Sauvignon Blanc.
Discovering Vidiano
2000
Vidiano draws Nikos' attention. He seeks and finds vines of this almost extinguished autochthon variety and plants new vineyards. From then on his experience begins, firstly with the cultivation and later with the vinification of it.
This variety would be a landmark for the winery and a challenge for the winemaker as well as a source of inspiration and creativity.
Organic farming
2001
Certified organic farming methods are applied on the privately owned vineyards, supervised by a competent organization. Five years later, that is in 2006, five of our labels will be certified as organic farming products.
Nationwide presence
2010
The winery ensures its dynamic presence nationwide, by establishing a collaboration with a leading beverage distribution company.
2012
Exports around the world
The wines set foot in European and other countries, such as US, Australia, Japan etc.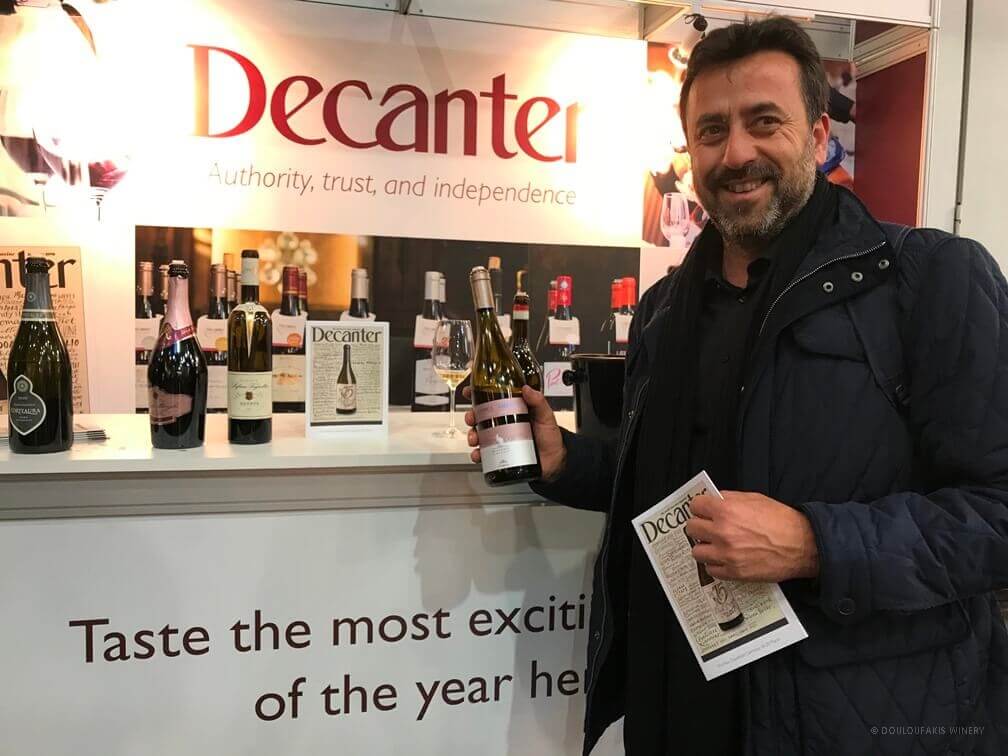 International distinctions
2013
In 2013 "Aspros Lagos" red wine, 2010 vintage, is awarded a "Grand Gold" medal in Thessaloniki International Wine & Spirits Competition. For the next years, more distinctions will follow, such as SAKURA international wine competition in Japan, the British wine magazine "Decanter" and later, the American Wine Magazine "Wine Enthusiast". The distinctions of our wines go on to the present day.
Today
The development
The winery keeps developing, implementing creative ideas and using state-of-the-art equipment. New planting and reforming of vineyards continues to date, since the quality of the wine is determined there. The fourth generation is expected to carry on the family tradition.