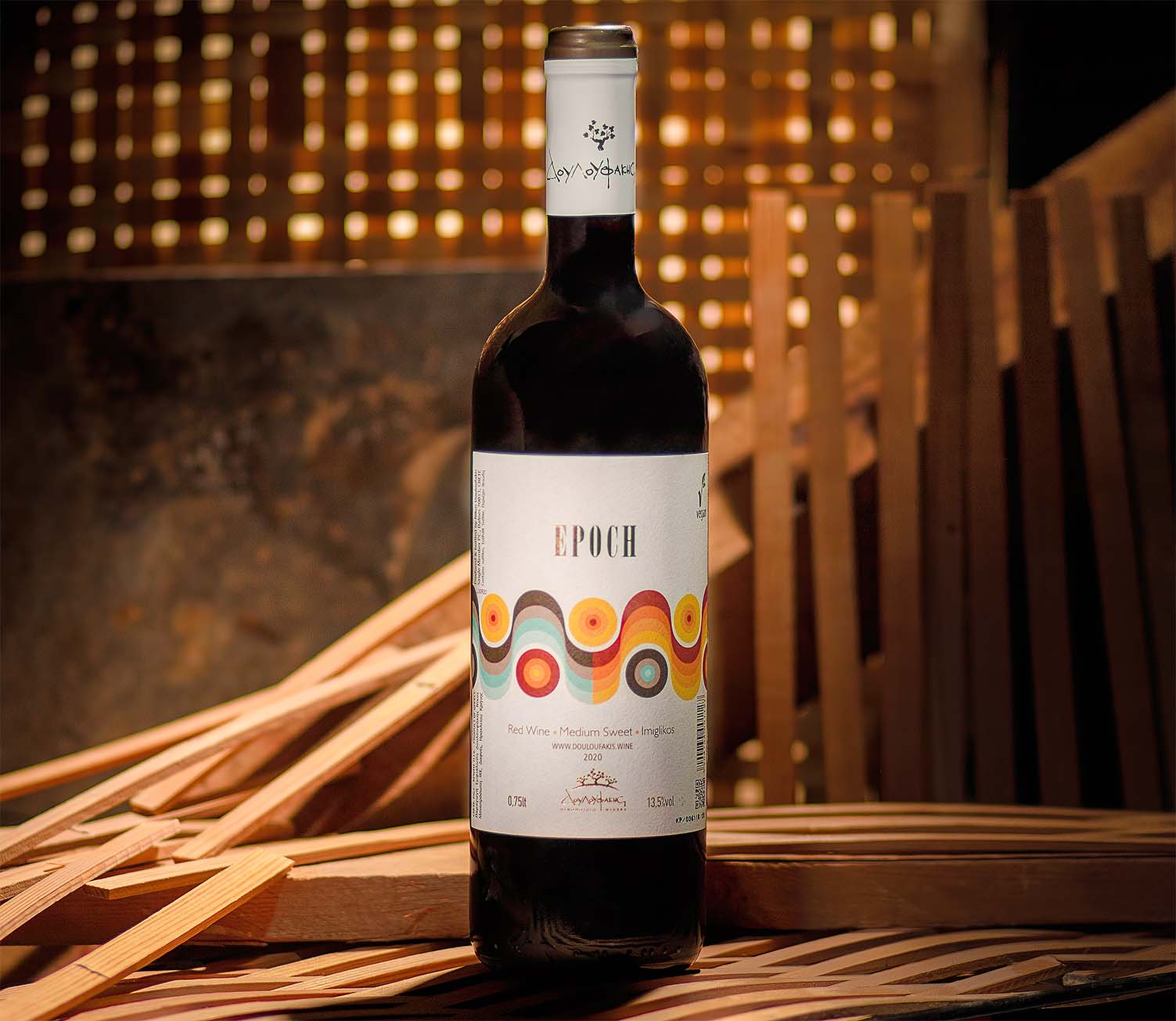 Protected Geographical Indication "CRETE"
Red medium-sweet wine that was released in 2003 as "Douloufakis Imiglikos". It's label and name were redesigned in 2010.
"Epoch" means "era" and refers to the new eras that open up in our lives. Some circles are closing and new perspectives are opening up in front of us. So, cheers to these new epochs…
#EpochRed
#EpochDouloufakis
#MuscatRed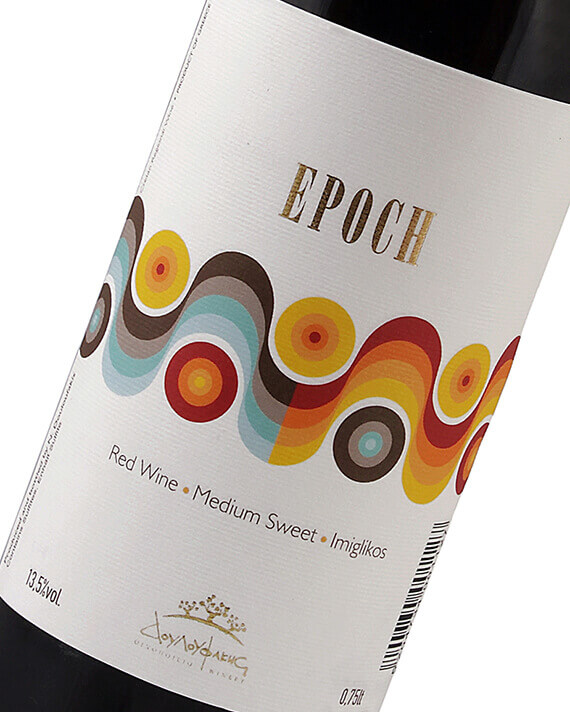 Serving Epoch Red wine
Should be served at about 18°C. It would well accompany pork with honey or grilled pork loin with barbeque sauce. It would go perfectly with a Cretan cheesecake on dako (burley rusk), crust and nuts, with filling of a mix sour and sweet mizithra (cheese) and tomato jam on the top.
Follow a recipe
Epoch Red Wine Vinification
Classic red vinification in stainless steel tanks, at a temperature of 24°C to 28°C. Fermentation takes place separately for each grape variety. Concentrated must is added for sweetening.
Alcohol : 13.4% vol
Residual sugar: 49 gr/lt
Total acidity: 5.5 gr/lt
Total Sulfur: 92 mg/lt
pH: 3.72
It can be aged nicely up to three years.